Close Menu
Yli 30 vuotta Britannian markkinoita johtanut JD Sports on urheiluvälineiden jälleenmyyjä, joka laajenee vauhdilla Euroopassa. Tarjoamme korkealaatuisia urheiluvaatteita ja asusteita miehille, naisille ja lapsille. Omiin tuotemerkkeihimme kuuluvat muun muassa Mckenzie, Carbrini ja Supply & Demand. Näiden lisäksi tarjoamme tuotteita muilta tunnetuilta merkeiltä kuten Nike, Adidas, Lacoste, Converse ja The North Face.
JD Sports myymälöitä on Britannian lisäksi Ranskassa, Saksassa, Hollannissa, Espanjassa, Tanskassa, Ruotsissa ja Suomessa. JD Sports Fashion PLC on vahva konserni, joka tavoittaa asiakkaita myymälöiden lisäksi nettikaupoissaan. JD Sports Fashion PLC
Jatkuvan kasvun ansiosta etsimme koko ajan uusia kykyjä, jotka ovat intohimoisia, motivoituneita ja pyrkivät täydellisyyteen. JD Sports on sopiva työpaikka sinulle, joka haluat kehittää ammattitaitoasi ja kasvaa työntekijänä hyvässä porukassa. Meillä uramahdollisuudet ovat loputtomat! Työhakemukset voi lähettää osoitteeseen: jdfinland.jobs@jdplc.com.
JD Sports Fashion is currently recruiting an Sales Assistant in Finland. We are looking for energetic and driven Managers to join our Retail team. With a great working culture, attractive benefits and competitive salary, furthermore the chance for personal progression, this would be an excellent start to your Retail career.



Role Overview:

Managing the store team, you will focus on driving sales and maximising store profitability, while providing industry leading service on the high street. You will continue to exceed your stores KPIs and maintain the company standards while following company guidelines. Most importantly you will represent JD Sports in the most professional manner.

Sales:

• To attend to and sell to as many customers as possible.
• To deal with and sell to more than one customer at a time as circumstances require
• To become familiar with the layout of all stock presented and held in order to make the most of potential sales.
• To ensure any up to date promotion and presentation of stock is carried out as directed
• To call for and accept assistance, if a sale is likely to be lost
• To use all selling skills effectively, including the introduction of accessories





Service:

• To maintain and improve the level of customer service.
• To acknowledge customers and maintain a consistent awareness of the customers need for attention.
• To select the appropriate stock for the customer and direct to or bring alternatives as applicable.
• To make the customer aware of new stock or of stock that he/she may require in the future.
• To ensure that the standard of service given encourages the customer to return soon
• Ensure that the customers are given courteous, considerate and responsible service





General Duties

• To comply with all the company rules and regulations and to work within the company policies and procedures.
• To maintain your standard of appearance and dress in accordance with company policy and wear staff uniform where provided.
• To assist in keeping the sales floor, all displays and merchandise on show clean and tidy.
• To assist in keeping stock areas clean, tidy and orderly.
• To assist in keeping staff facilities clean and tidy, e.g. staff room etc
• To assist in the unloading and reception of deliveries and move, condense or shelve stock as required
• To refer all customer complaints to the manager or authorised deputy
• To report any security risks or suspicious activities (customer or staff) to the Store Manager
• To assist the window display staff
• To deputise for other staff, work within departments, or carry out other duties as required
• To protect stock from theft and damage by customers or staff

Lue lisää

Hae työpaikkaa
Lahjakortit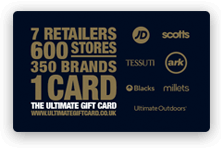 5€-300€
Lahjakortti on täydellinen lahja.
Osta lahjakortti
Myymälämme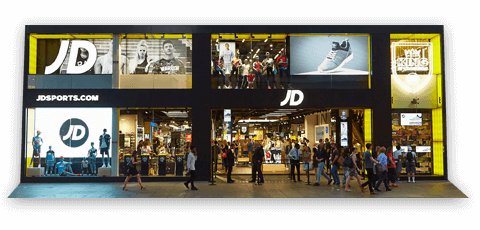 Löydä lähin myymäläsi, tarkastele aukioloaikoja ja ota selville mihin myymälään voit tilata saadaksesi ilmaisen toimituksen
Löydä lähin myymälä
Me hyväksymme seuraavat maksutavat


Vieraile yrityksemme sivulla www.jdplc.com
Takaisin ylös